Amalfi coast and Pompeii
Our English speaking driver will meet you at your hotel or pick up location in Rome at 7.30 – 8 AM, with the vehicle that you have requested to begin the drive from Rome to Pompeii.
We will start the tour from Pompeii before the eruption of Mount Vesuvius in August 79 AD was a city full of life, which boasted more than 20,000 inhabitants. Today, two-thirds of the city were brought to light, bringing to life the ruins of this flourishing civilization.
We will continue on the Amalfi Coast, which will give us a spectacular view of the sea, descending the winding one-way road, bypassing many local restaurants, we get to the heart of the town – the busy central Piazza dei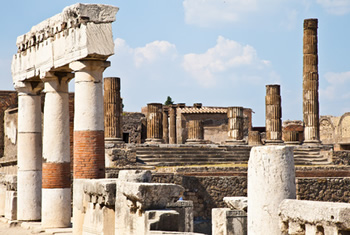 Mulini that is connected to a narrow downhill path which leads to the seafront. All streets leading to the waterfront are for pedestrians only so we must drop you off at the Piazza dei Mulini. On the way to the waterfront you can see the cathedral, shops selling ceramics, lemons, shoes and "Positano fashion" clothing.
IMPORTANT: We do highly recommend a private licensed guide for Pompeii.
AMALFI COAST AND POMPEII - RATES

OPTION: ENGLISH SPEAKING PRIVATE LICENSED GUIDE FOR 3 Hours
PRICE FOR THIS GUIDE: € 150.00
5% Senior Discount For the Over 65
We can modify your tour in any way to meet your complete satifaction
Night Surcharge (22.00 – 6.30am): 10% per Vehicle.


Our rates include all taxes, tolls and parking



EXTRA INFORMATION:
Duration of this daytrip: 11 hours.
Comfortable walking shoes and suitable dress for an excursion to the mountains above 1000 meters are recommended.
Entrance fees to both sites are approximately € 12.00 each and you get the tickets on the spot.
Students up to the age of 18 have the free entrance, an ID is necessary then.
Pompeii is partially wheelchair accessible.
Doesn't include Lunch, Entrance fees and gratuities.
Please note that the order of the itinerary might change.
The vehicle will escort you for the entire tour.
Our rates do not include private tour guide or meals.
PAYMENTS:
All rates are quoted in the Euro and are only payable in the Euro currency, at the end of the services.
Tips are not included in our rates and are not mandatory. Normal tips range between 5-10% depending on your satisfaction.
Tags: service, transfer, taxi, amalfi coast, pompeii